Patients
Your First Visit
We love welcoming new patients to our practice.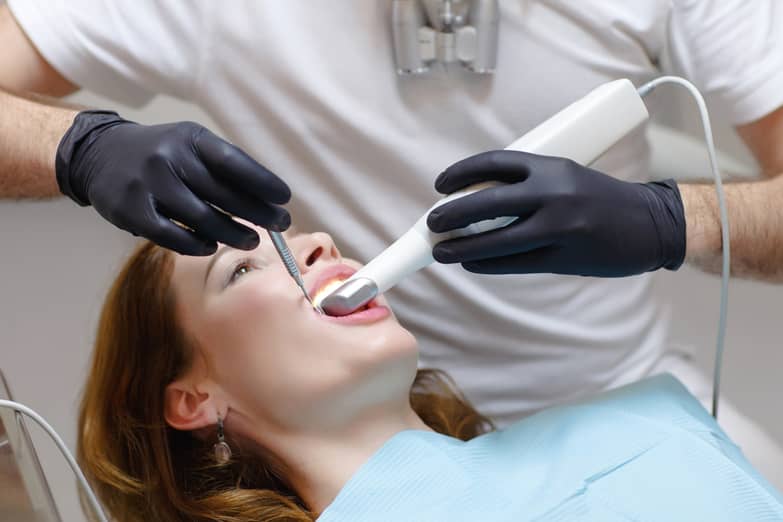 Your Initial Consultation
We are honoured that you are considering us to help you look after your smile. To show you how Dentistry100 is the best clinic for you, we are pleased to offer all new patients a complimentary initial consultation.
Whatever concerns bring you to our clinic, we always begin our consultation establishing your goals and aims so we can tailor our treatments and solutions to fit your needs and lifestyle.
In your comprehensive initial consultation we:
Examine your mouth and tongue for any signs of oral cancer.
Assess your gums to check they are supporting your teeth.
Check your teeth for any cracks, worn fillings, tooth wear or decay.
Analyse your oral hygiene routine and talk about any possible improvements in your daily routine.
Discuss any cosmetic concerns you may have.
We are able to show you your teeth using our special mouth cameras or our new 3D scanners to make sure you can see what our dentists see. We also usually require some X-ray pictures to check for any decay in between your teeth (at a small extra fee).
We make sure to discuss all our findings with you, and talk through all your possible treatment options. Every patient that comes to us leaves with an individual treatment plan, and we're happy to get in touch and answer any questions you may have after your consultation.
If you have any cosmetic concerns we can also send you a digital smile design to show you how your teeth can look if we go ahead with any treatment.
We believe in planning for the long term, so your treatment plan will always include dedicated time to make sure you understand how to take care of your smile to keep it perfect.
Our Dentistry
Our team are driven towards clinical excellence. We're focused on getting all the details perfect so no one can detect that you've had any dental work, whether we're working on a front or back tooth.